Mrs. Harris's class is featured playing KidStix drum kits. The kits include drums made with recycled cans, kitchen cutting boards, tambourines, and snare drum sticks. The 3rd and 4th grade students have practiced playing these drums to learn rhythms, experience playing together as a group, and discover techniques that percussionists use.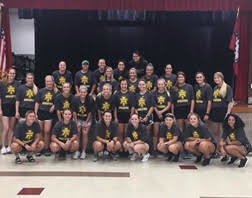 The Arkansas Tech Softball Team, The Sun Squad, had adopted Oakland Heights as its partner school. The team will focus on building literacy skills and self-esteem. Each Sun Squad team member has a lunch buddy that they eat with once per week and they volunteer one thirty minute slot per week in that student's classroom. The Sun Squad will also support Oakland...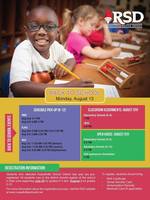 Here are a few important dates for back to school events. For more information about schedule pickups, open houses, or registration, you can visit the news section on our website, http://www.russellvilleschools.net/news.