Russellville School District has been named a Rising Star District by Capturing Kids' Hearts (CKH) in recognition of the District's efforts and practices in relationship building with students and staff alike. CKH is a national organization which provides tools and strategies for building relationship driven environments, and incorporating social emotional learning and well being in the school atmosphere. The Rising Star District recognition is given to districts that show exemplary performance in the first year of implementation.
\r\n
In August of 2022, every staff member in RSD was trained in the Capturing Kids' Hearts implementation practices. The training teaches staff valuable strategies in building meaningful relationships in the classroom and work environment, effective approaches to conflict resolution, and team building techniques to develop positive and efficient classroom environments. The biggest lesson: everyone in the District has an important role to play in building a positive, meaningful, and encouraging culture.
\r\n
Dr. Ginni McDonald, RSD Superintendent, commented,. "We are honored to receive the Rising Star recognition as a District from Capturing Kids' Hearts. This recognition affirms the positive, safe environment our educators and staff are creating in our school community. We will continue to be relationship-focused and student-centered to ensure strong futures for all students across our District."
\r\n
\r\nThe main mission of RSD's implementation of Capturing Kids' Hearts has been to instill positive environments and effective learning in the school community. A great example of this, would be the infamous "Affirmation Chain" that extends all the way through the Russellville Junior High School as pictured below.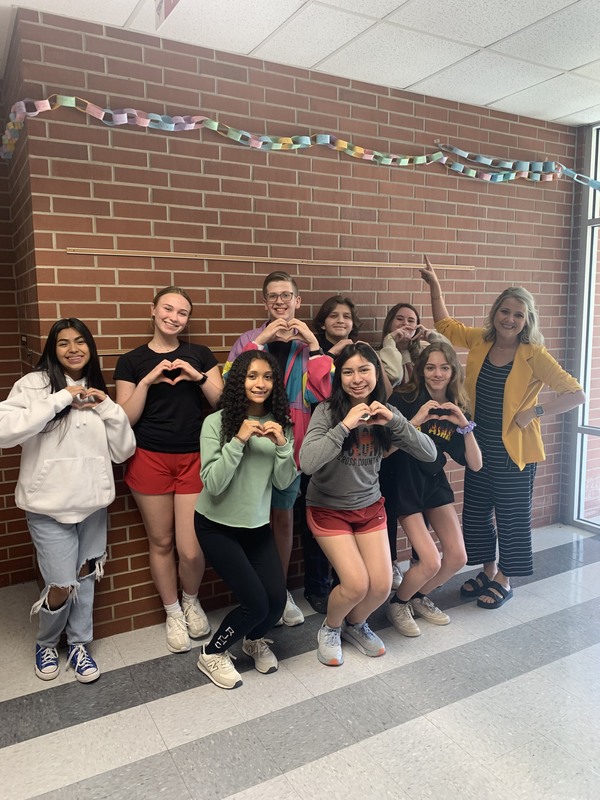 Andrea Schwartz, RSD Executive Director of Elementary Leading and Learning, says Capturing Kids' Hearts has been a significant reason for increasing student success. "When we focus on the social emotional wellbeing of our school community, academic growth increases exponentially. That is what we are seeing on a daily basis at RSD."
\r\n
7 schools in the Russellville School District have been named Rising Star Schools through Capturing Kids' Hearts as well, which recognizes their efforts in creating a positive environment at the building level. The 7 schools were Russellville High School, Russellville Junior High School, Russellville Middle School, Russellville Intermediate School, Sequoyah Elementary, Center Valley Elementary, and Crawford Elementary.
\r\n
Congratulations to all of RSD for the great work in achieving this honor!
\r\n
#OneRSD