RUSSELLVILLE Ark.- On Friday, February 10th, Russellville School District held a naming ceremony for the RSD Athletics training room at Cyclone Arena. The training room will be named after Dr. Cameron Lane who has been a devoted partner to RSD Athletics for many years.
\r\n
Dr. Lane's commitment to the health and safety of RSD's young men and women is
above and beyond. Over the last three decades, there have been many changes, but
Dr. Lane has remained a constant figure in the RSD Athletics Department, always
providing positive support for his Cyclone family of players and coaches.
\r\n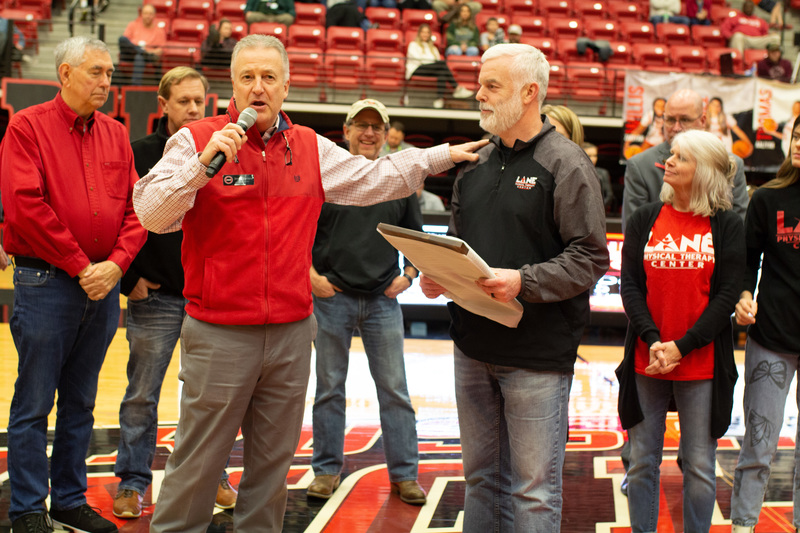 \r\n
Since 1995, Dr. Lane has spent numerous hours and driven thousands of miles to be present on the sidelines evaluating and treating injured athletes. In addition to being present on game nights, Dr. Lane also employs and places an athletic trainer at the high school to work day to day with RSD athletes in all sports.
\r\n
Mrs. Krista Lane, Dr. Lane's wife of 33 years, has consistently provided her support in
Dr. Lane's dedication to helping others. His four children, Collin, Kendall, Karah, and
Kate all attended Russellville High School and participated in varsity athletics. His
father, Collin Lane, and encouraged him to be a dedicated player and inspired his
love of the game. Mrs. Carol Lane, his mother, was a nurse and spent her career
helping others. She also patched up, teated, and rubbed a little dirt on Cameron to
help keep him in the game.
\r\n
Dr. Lane says his family, RSD teachers, coaches, and church leaders have all
supported and helped mold him into becoming an outstanding member of this
community.
\r\n
Dr. Lane's Cyclone Pride runs deep as he was a 1986 graduate of RHS and a multi-
sport athlete. After graduating he received his Bachelor of Science degree from
Belmont University. He continued to further his education by getting his Master and
Doctorate degrees in Physical Therapy. Now, Dr.Lane is the owner of Lane Physical
Therapy Center and is an active member of Connect Church.
\r\n
Dr. Lane commented, "I have enjoyed the opportunity through the years to serve the Russellville Community and Cyclone Nation. It is an honor to work with the coaches and parents to ensure the health and safety of their athletes. Once a Cyclone, always a Cyclone!"
\r\n
Congratulations Dr. Lane, and thank you for all you do!
\r\n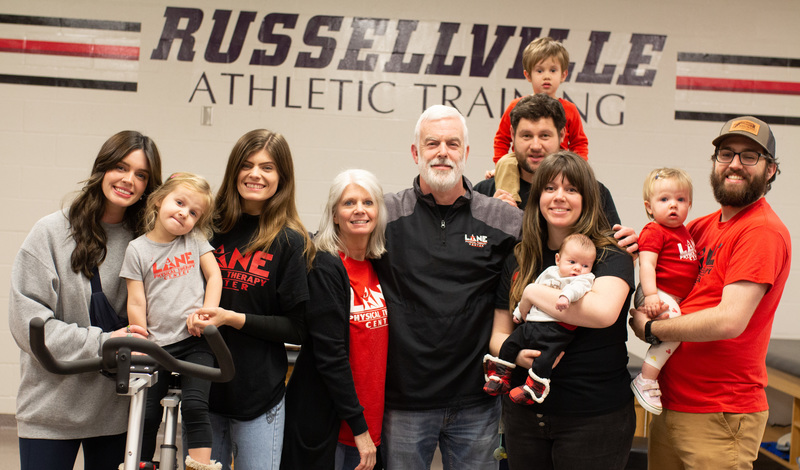 \r\n
\r\n