Congratulations to the RHS Colors Day Queen, Silvina Garcia!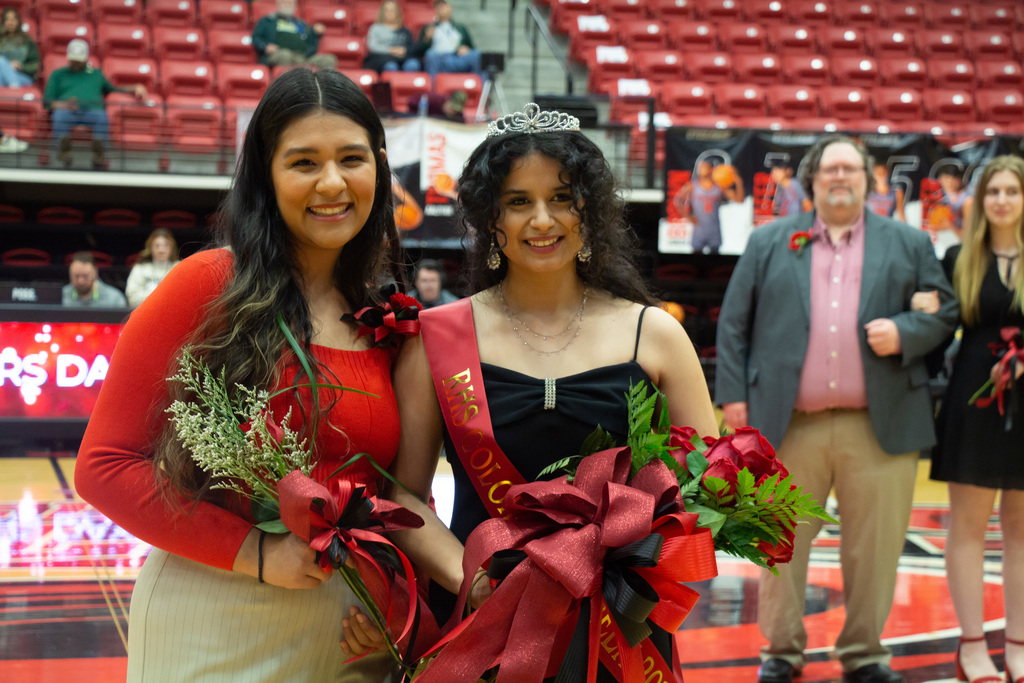 Two more wins in the books! Let's Go Cyclones! #CycloneNation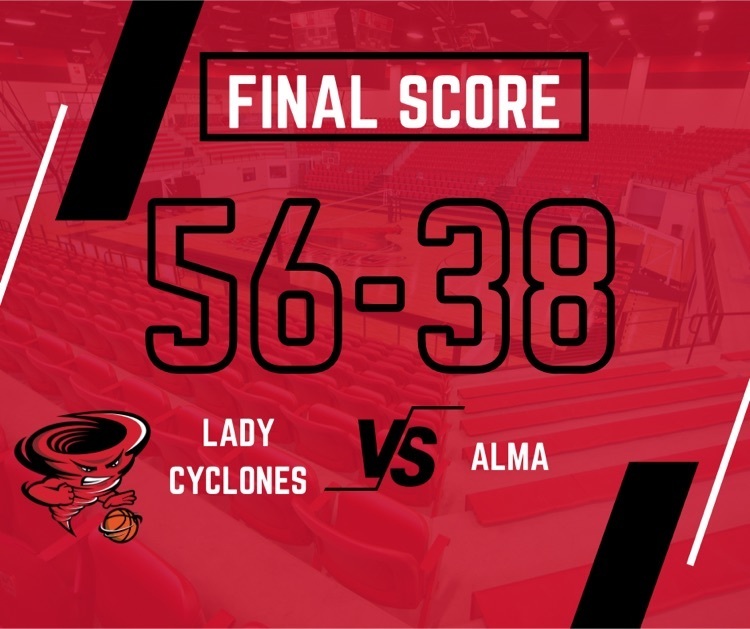 Congratulations to the RHS Colors Day Court! Back row: Macy Cloud, Sydney Jones, Silvina Garcia Next row: Tess Barborek, Marley Johnson, Stephany Dominguez, Renee Bradford Next row: Zariah Campbell, Yuka Yamaha Front row: Morgan Young, Nideays Fassler, Tessa Freeman Tonight, the Colors Day Ceremony will begin at 5:30 p.m. See you there!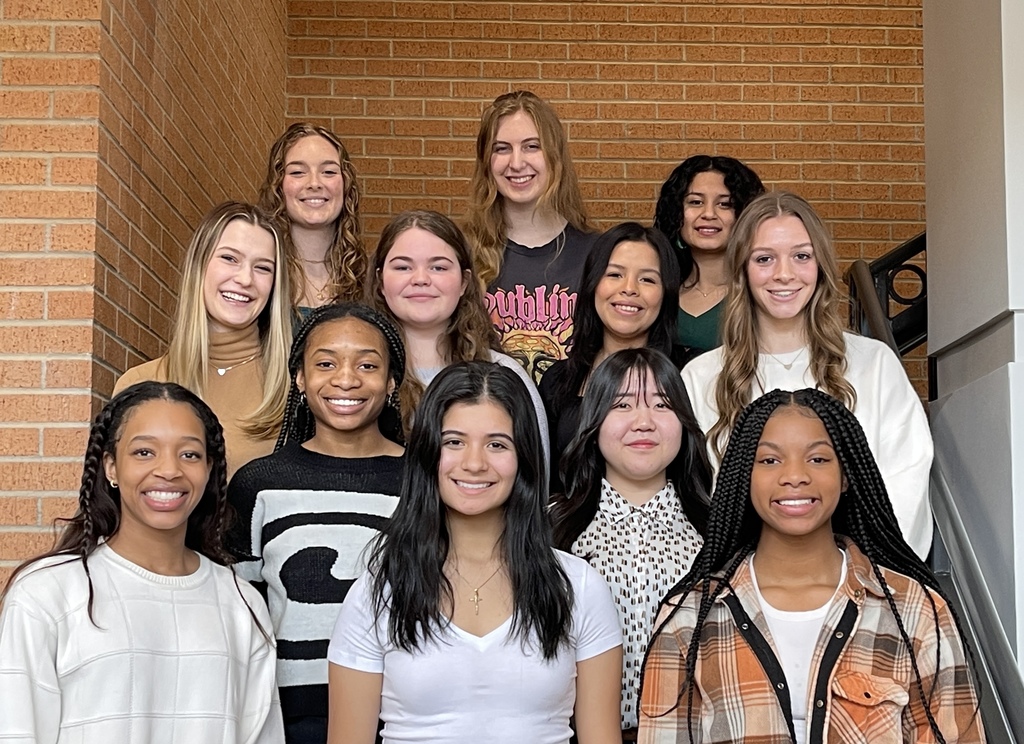 Tonight is London and Oakland Heights Elementary Night! #LetsGoCyclones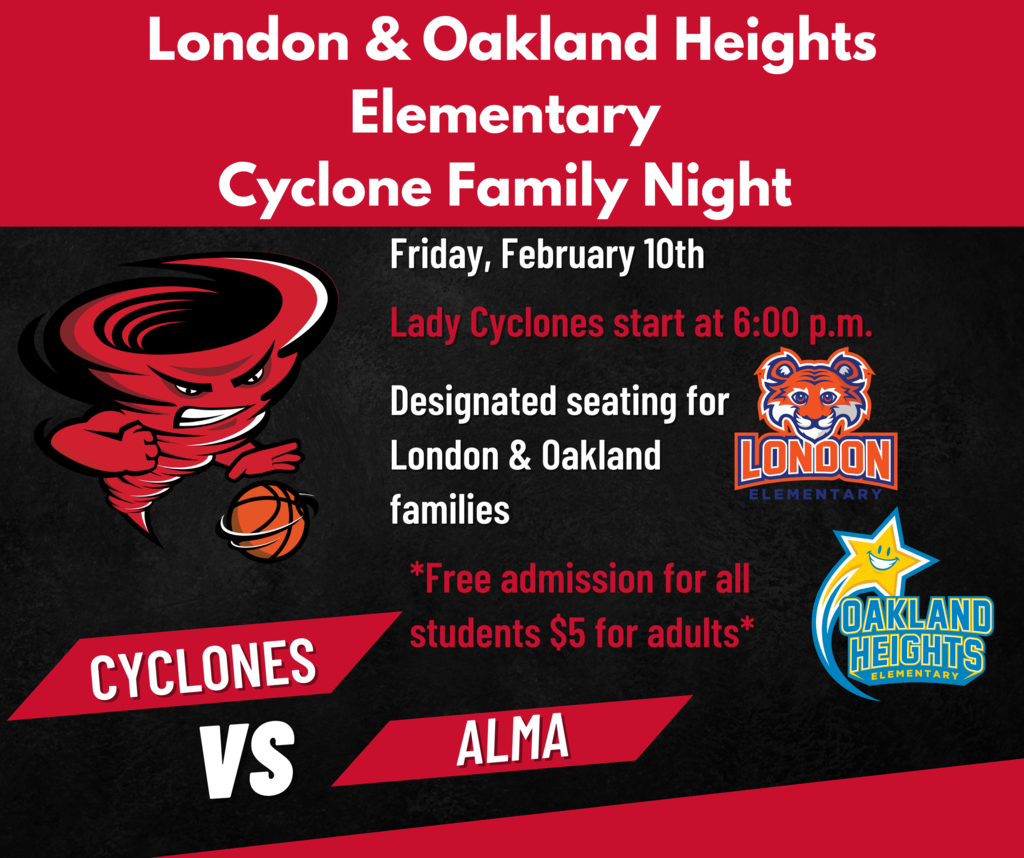 Kindness Week at RHS: The RHS student Renaissance Board made goodie bags, with the help of a donation from Beacon Ink, to honor RHS staff for kindness week! What a great way to show kindness to those around you. #AchievingExcellenceTogether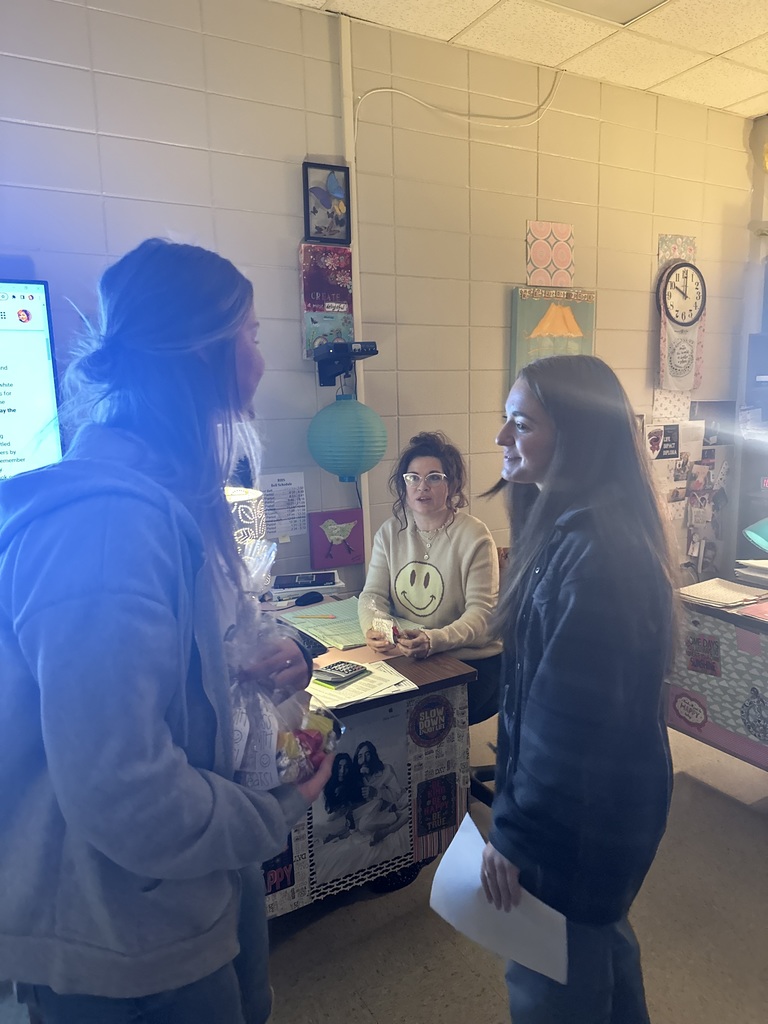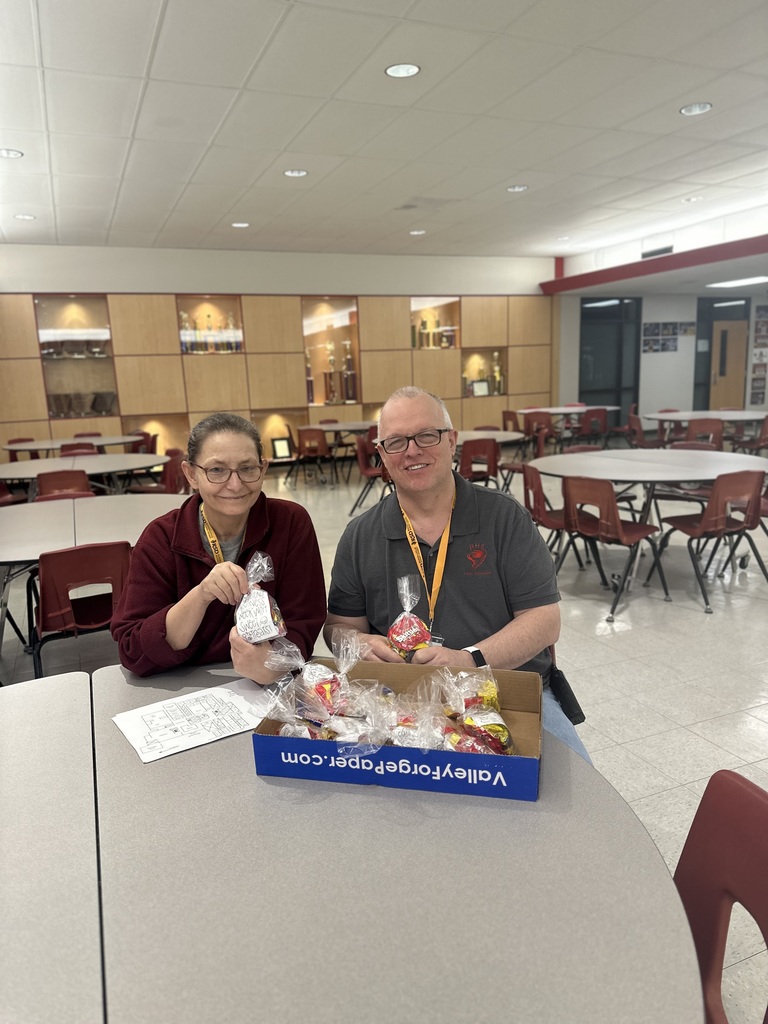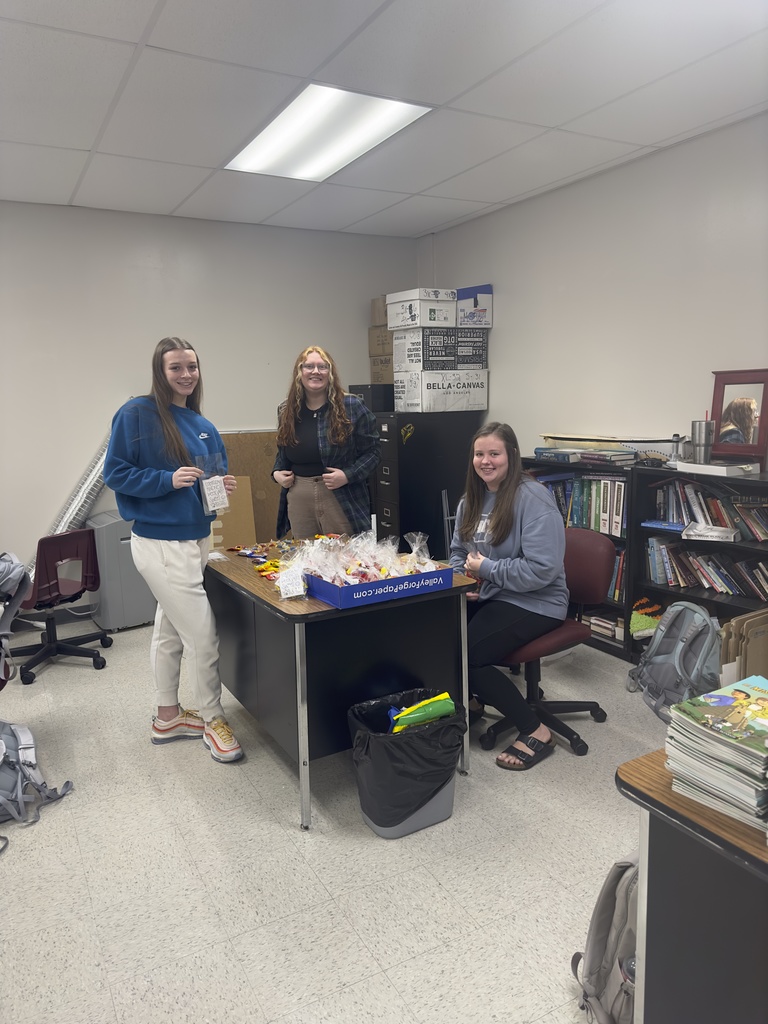 River Valley Junior Conference Tournament: The Championship Game is tonight beginning at 6:00 p.m. at RJHS. Russellville Lady Whirlwinds vs Vilonia Lady Eagles Come early for a chance to get a free T-shirt! #LetsGoWhirlwinds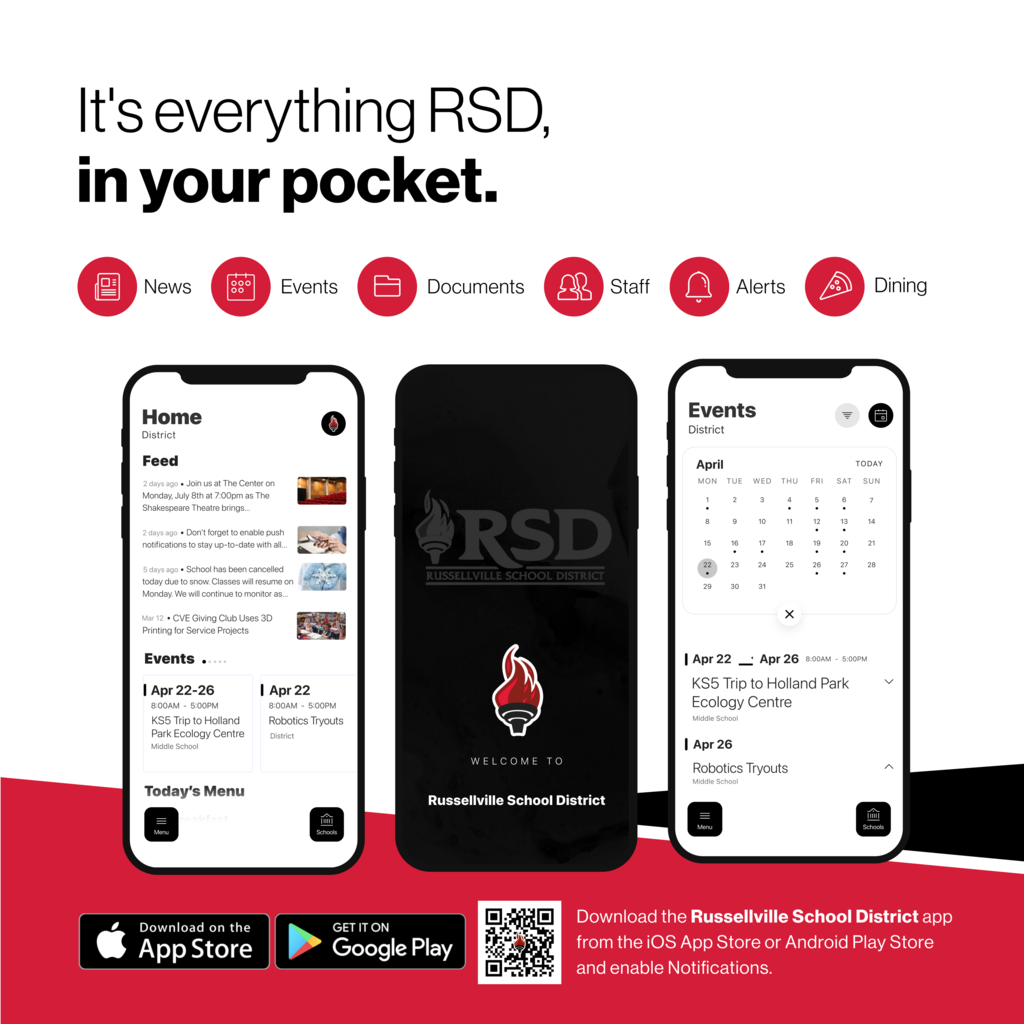 Recently, Russellville Intermediate School, along with Russellville Middle School, Center Valley, Crawford, Oakland Heights, and Sequoyah Elementary Schools hosted a Robotics Tournament where 54 teams in both elementary and middle school divisions competed for 5 awards! ​ Congratulations to all! Read more here:
https://www.rsdk12.net/article/991497
#OneRSD #AchievingExcellenceTogether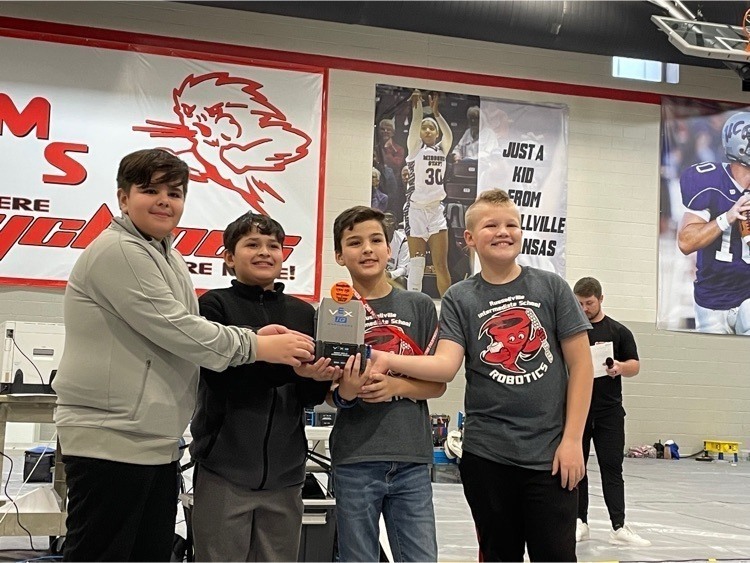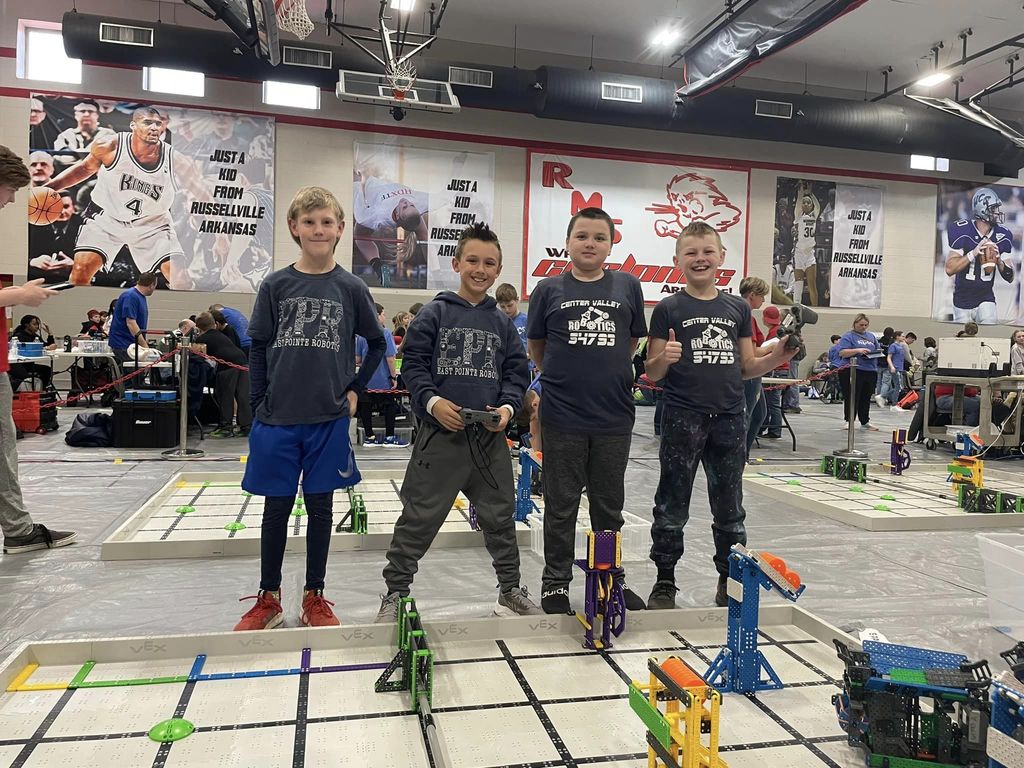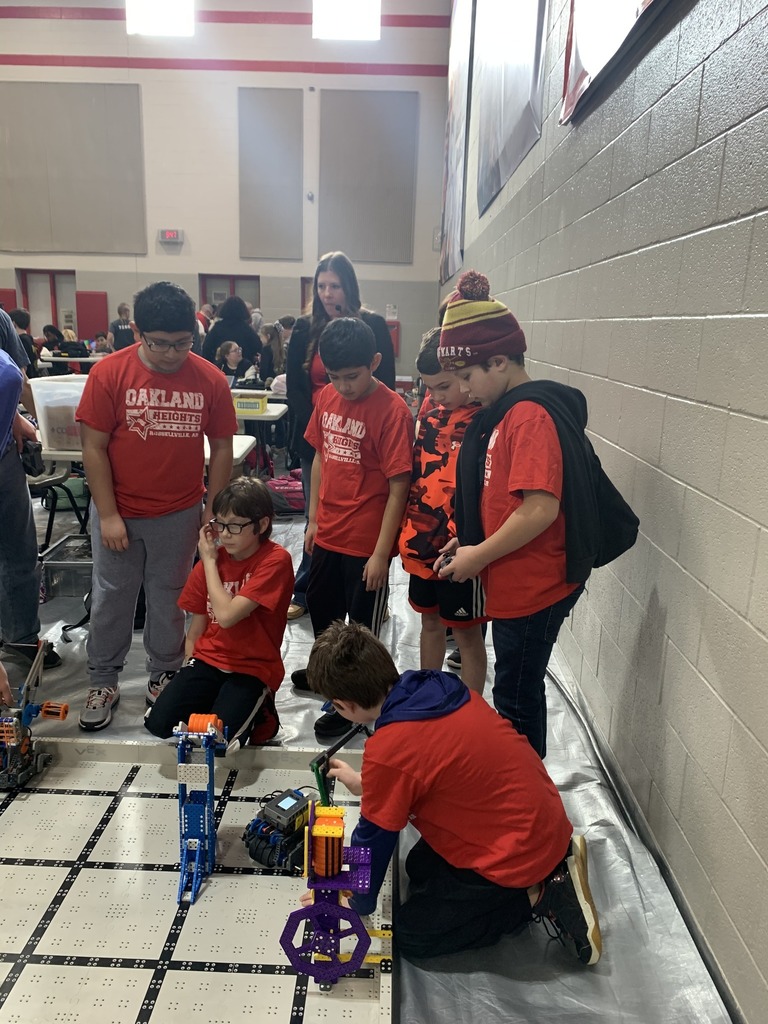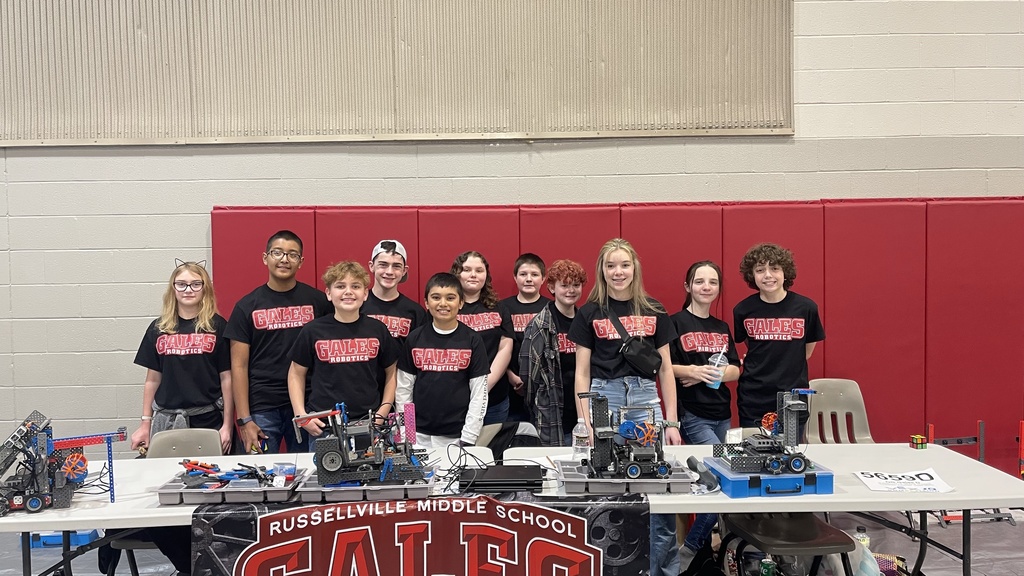 Thank you, Sequoyah Elementary School families, for a great night cheering on the Cyclones! Cyclones fans are the best fans! #LetsGoCyclones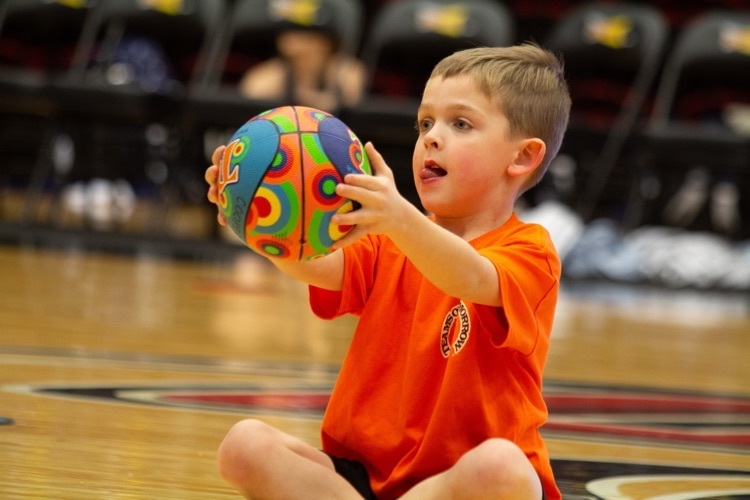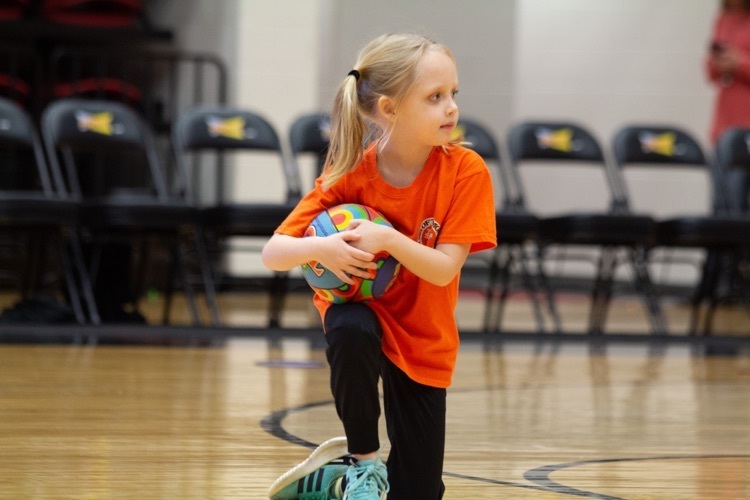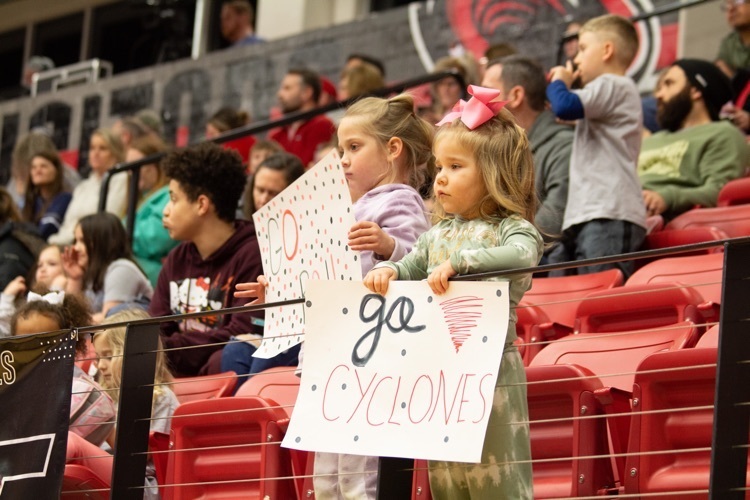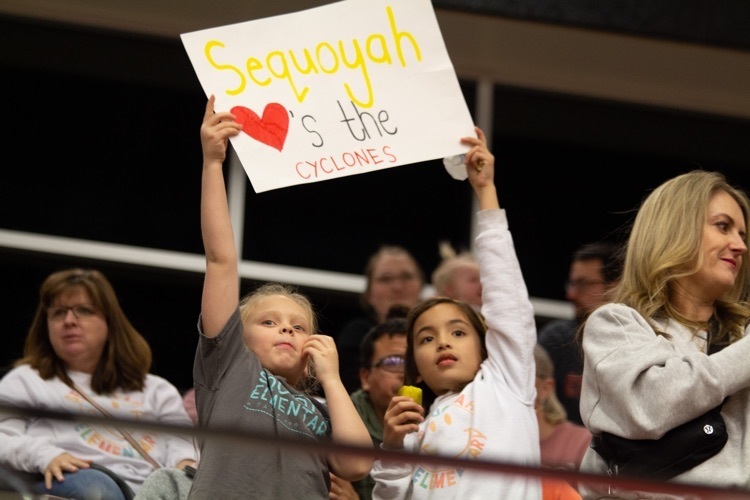 Final Scores: Good games Lady Cyclones & Cyclones! #LetsGoCyclone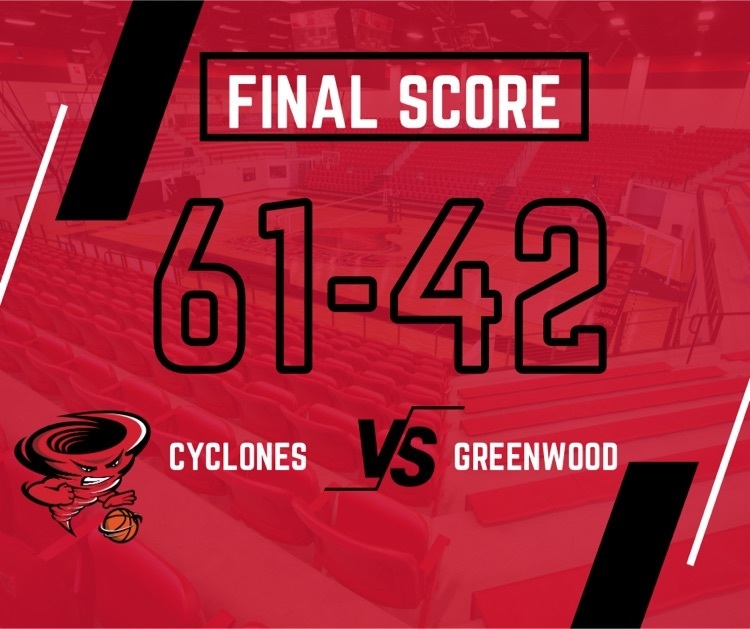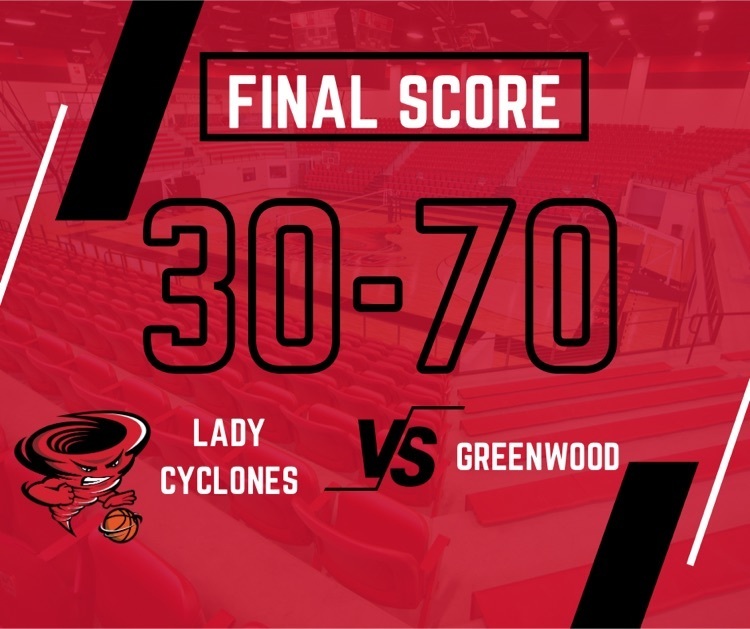 We had some pretty cute fans in the stands last Friday night from Crawford Elementary! #LetsGoCyclones #OneRSD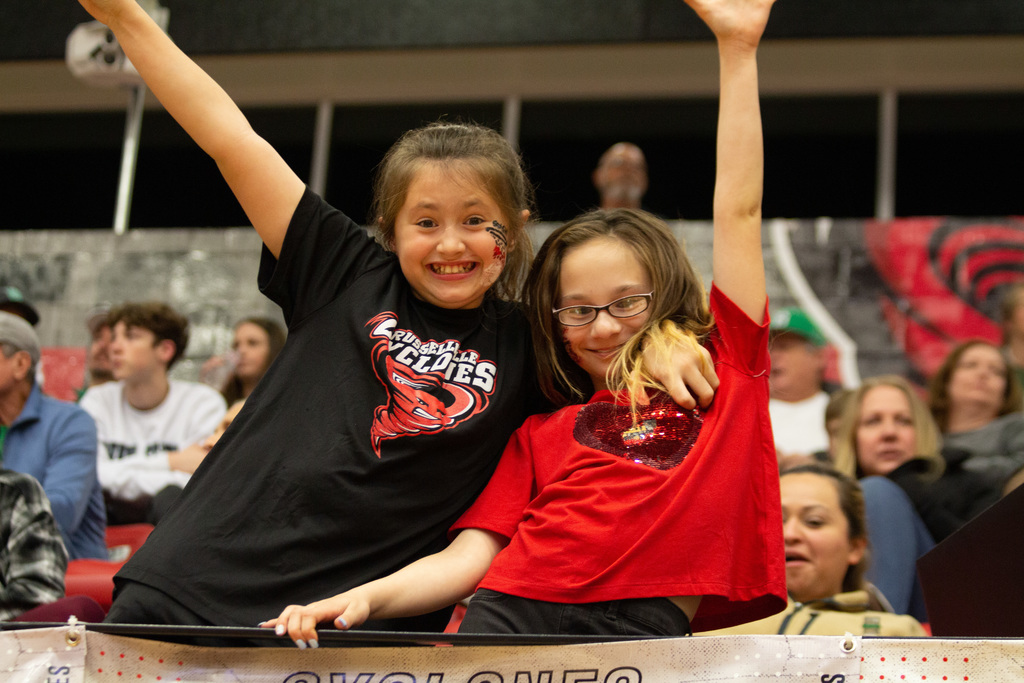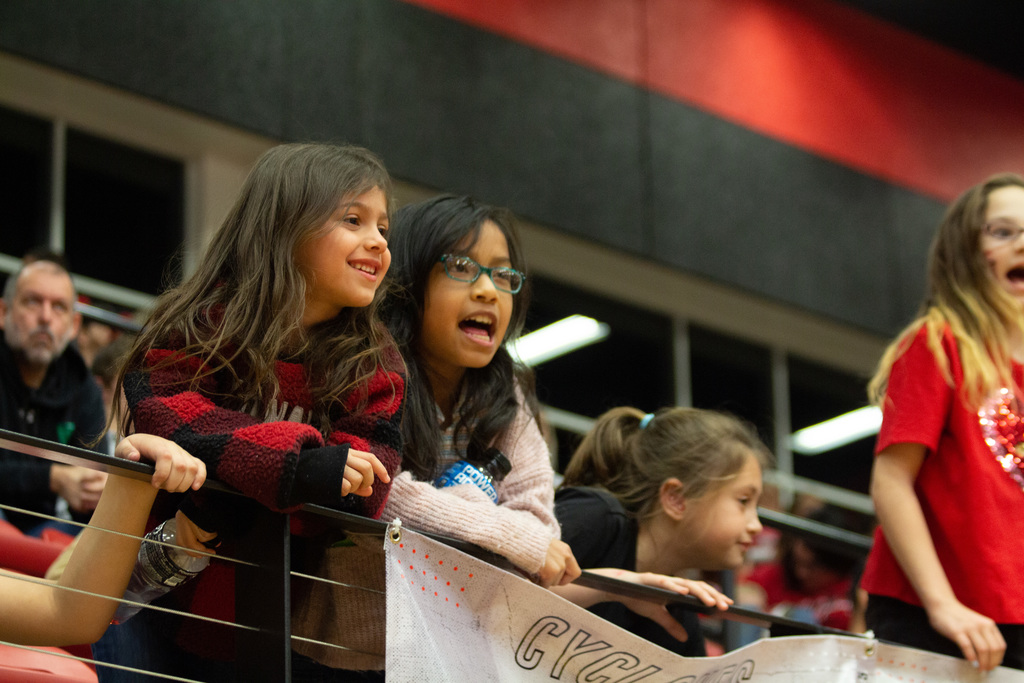 RJHS and RHS Robotics Teams Win Awards at Cabot Robotics Tournaments The RJHS Robotics Team 72801A and RHS Robotics Team 967C won awards at the Cabot Panther Round-Up VEX. RHS Team 967C won both the Design Award and Tournament Champion award and RJHS 72801A won the Judges Award in the Middle School division. Congratulations to these students! Read more here:
https://www.rsdk12.net/article/987498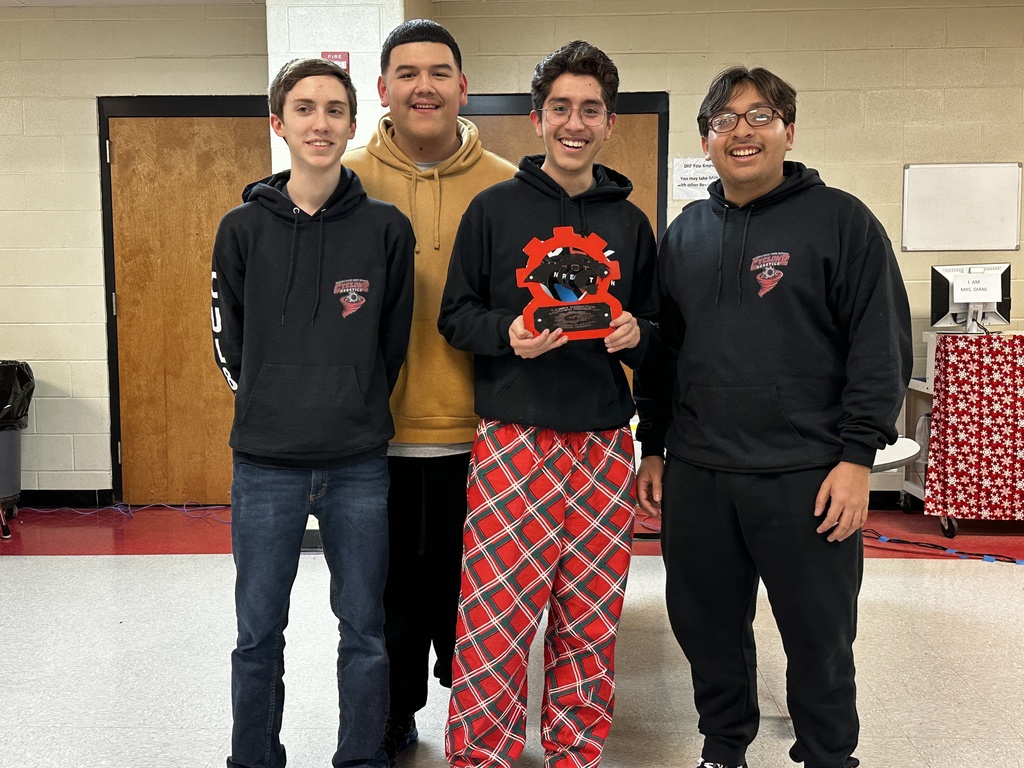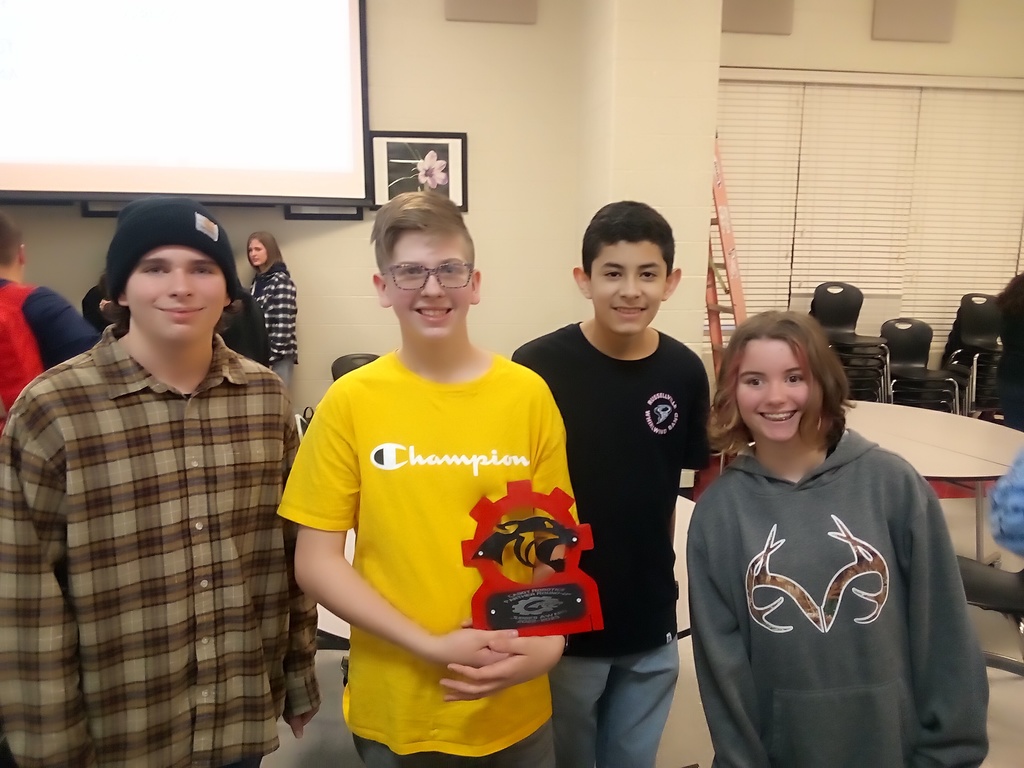 Sequoyah Elementary Cyclone Family Night: Tonight will be Sequoyah Elementary night at Cyclone Arena. Lady Cyclones start at 6:00 p.m. Cyclone Fans, see you there! #LetsGoCyclones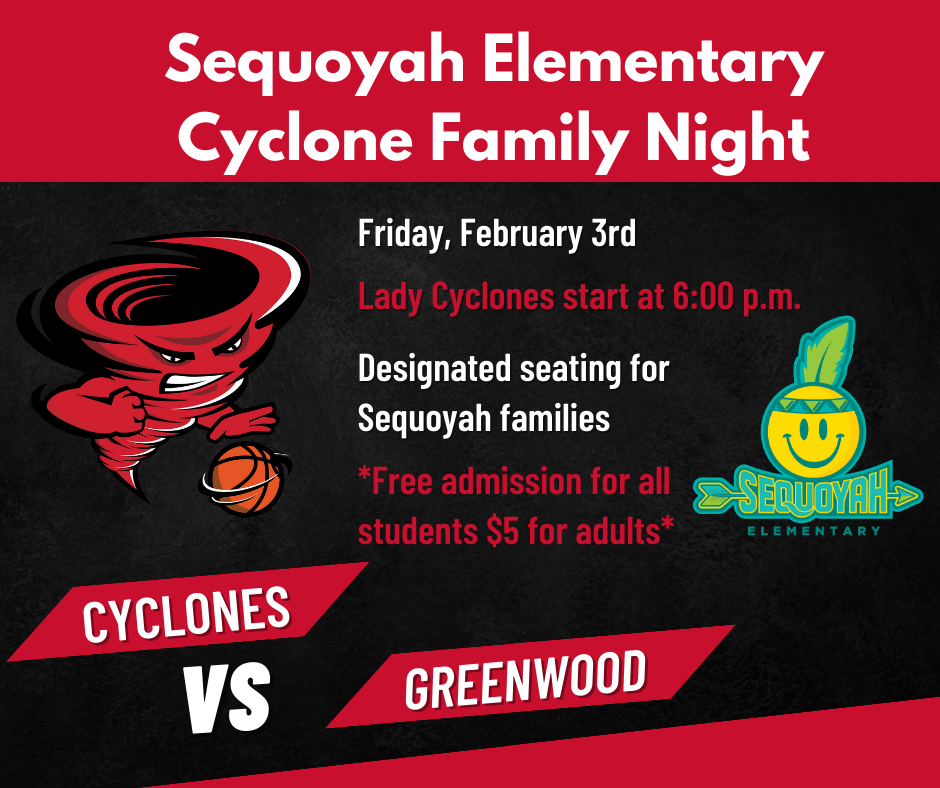 RSD Kindess Week: To go along with the Capturing Kids Hearts Word of the Month, Kindness, RSD will be doing a Districtwide Kindness week! For more information on service projects, contact your child's school! #OneRSD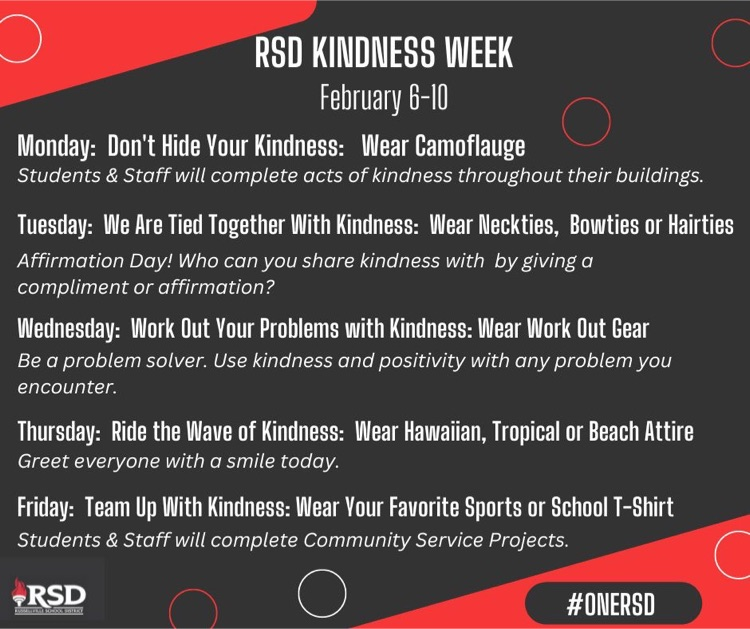 ATU School Shirt Day: Students who wear their school shirt to the games will have free admission to the ATU games on February 18th! Golden Suns Play at 1:00 p.m. and Wonder Boys play at 3:00 p.m. See you there!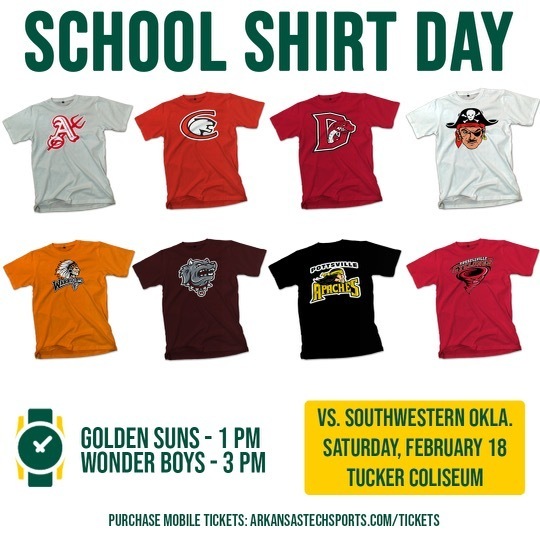 RSD Night of Percussion: New date for RSD Percussion Night is February 6th.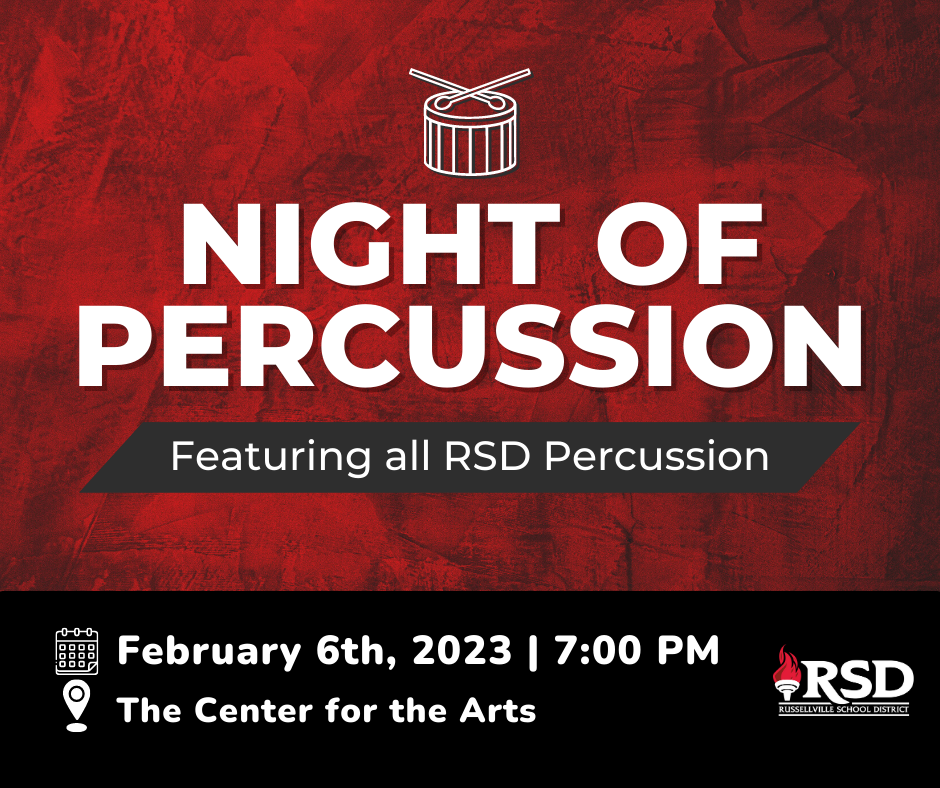 RHS Basketball Games & Wrestling Rescheduled: RHS Lady Cyclones & Cyclones games against Harrison have been moved to Saturday, February 4th. Lady Cyclones start at 2:00 p.m. Cyclones start at 3:30 p.m. Cyclone Booth will livestream. RHS Wrestling Senior Night has been moved to February 7th at Dover. Senior Introductions will be begin before the match.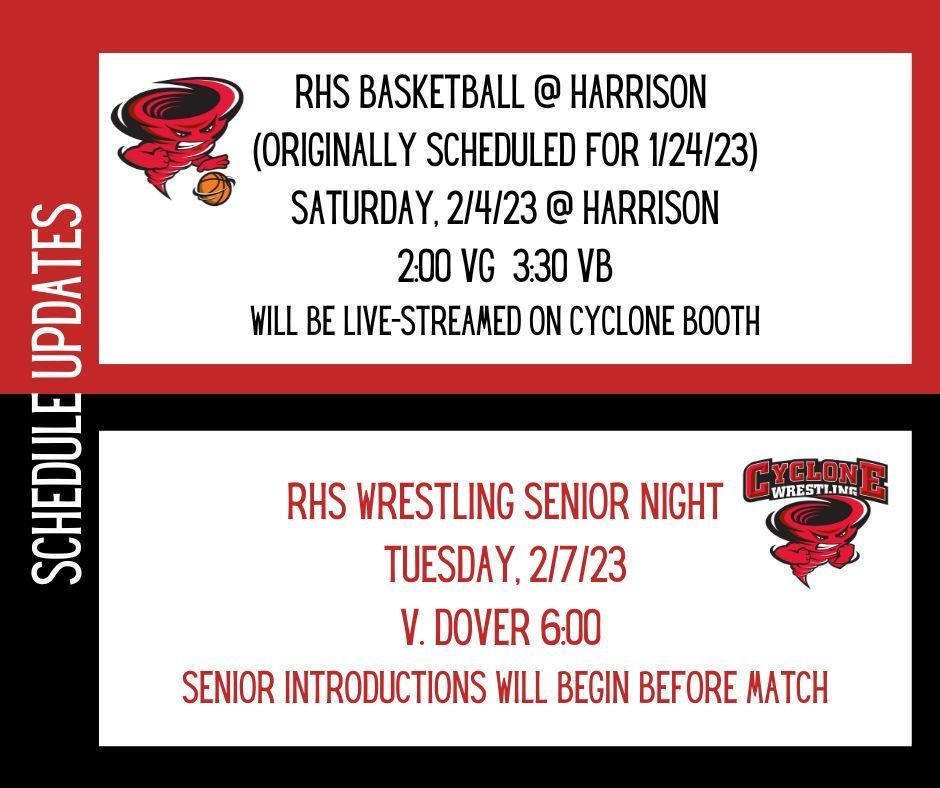 RMS Band Tryouts Information: RMS Band Tryouts will be held tonight, from 4:00 p.m. - 7:00 p.m. at the RMS Band Room. Choir Information Night will be February 6th at 6:30 p.m. in the RMS Choir Room. Band Tryouts will be February 7th, 4:00 -7:00 p.m. See more below: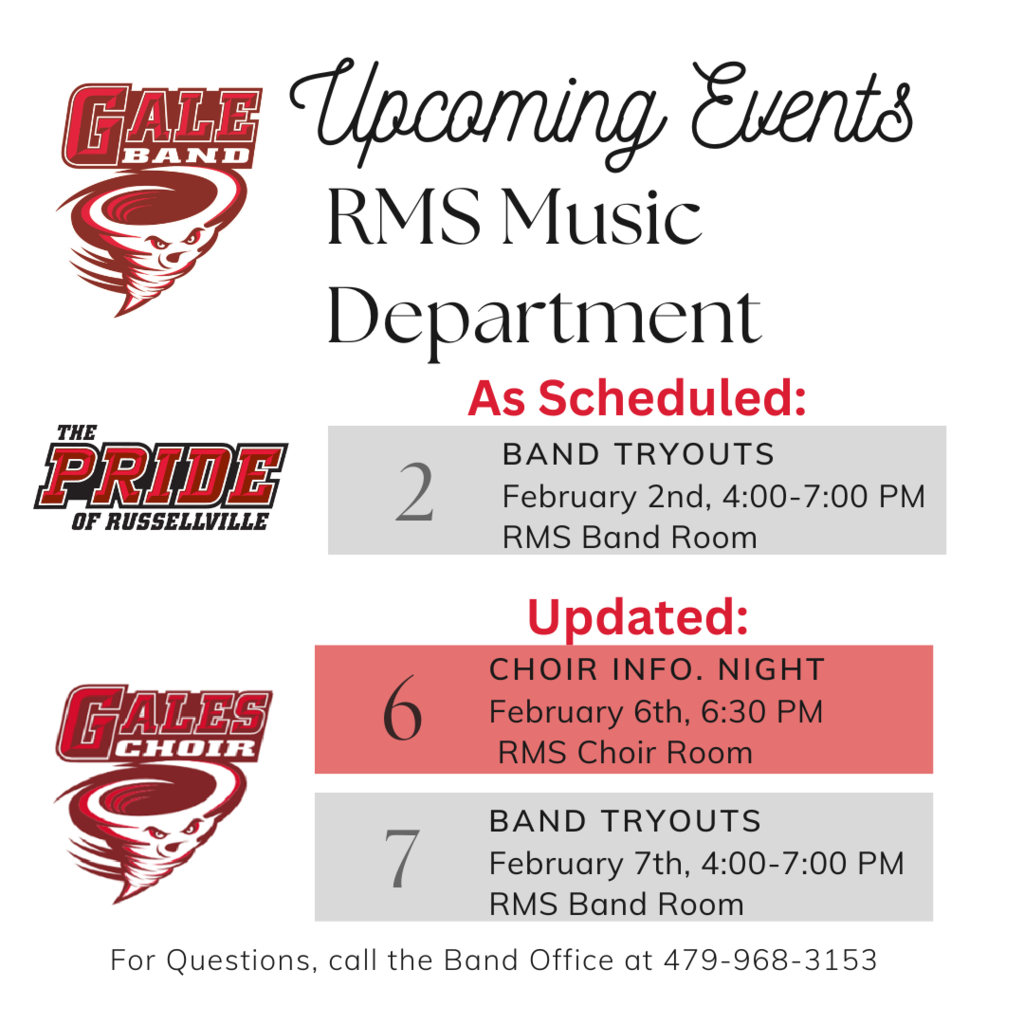 RSD schools will be in session today, Thursday, February 2nd. Transportation will run as normal.

RSD is closely monitoring the weather conditions. As of this evening, RSD schools will be open tomorrow. If the situation changes over night, students and staff will be notified by 5:30 a.m.