5 things to know from the superintendents office for Thursday. April 9,2020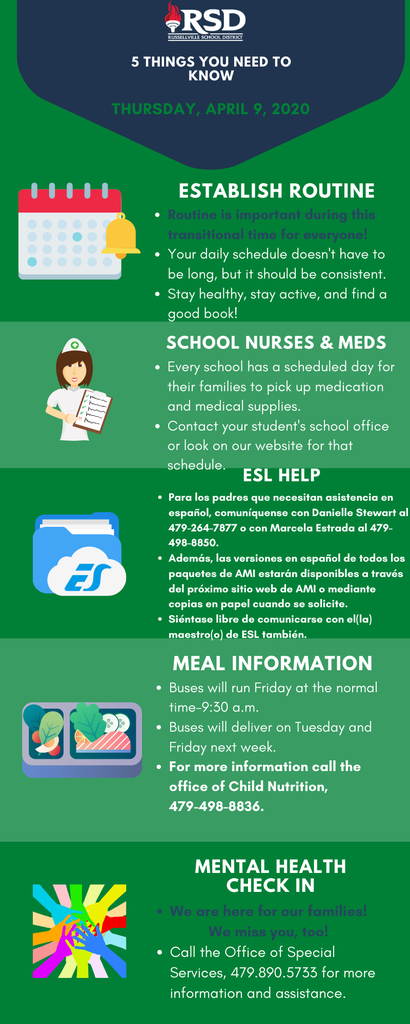 Many have asked if AMI tasks and instruction will be graded. Here is Dr. Gotcher's response following Commissioner Keys suggestions Monday, April 6.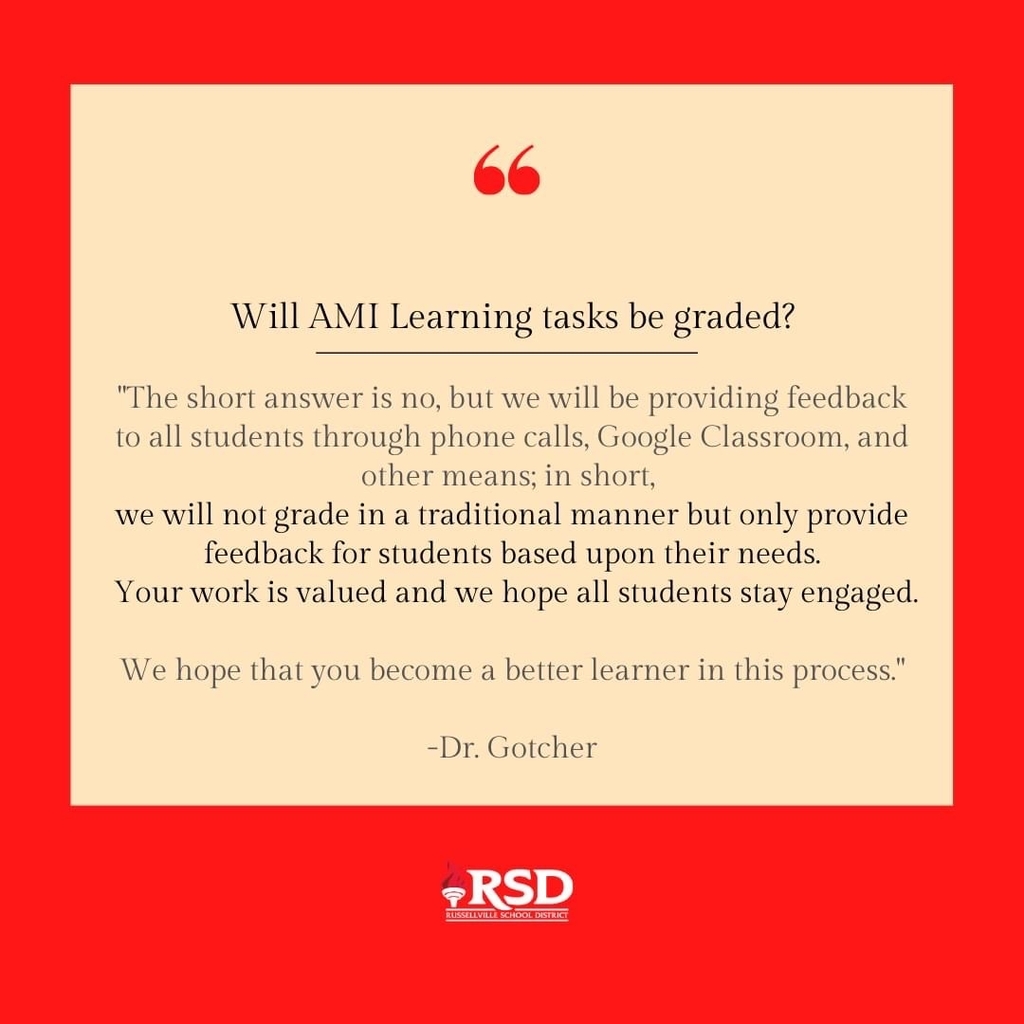 All RSD on campus instruction has been cancelled for the remainder of the 2019-2020 school year. Off campus and Online AMI instruction will continue as well as our meal services, with more information on both to be released at a later date. If you have questions pertaining to your student's AMI instruction contact their school office between the hours of 9 a.m. to 1p.m.

Contact your student's school between 9 a.m. and 2 p.m. for further instructions if needed.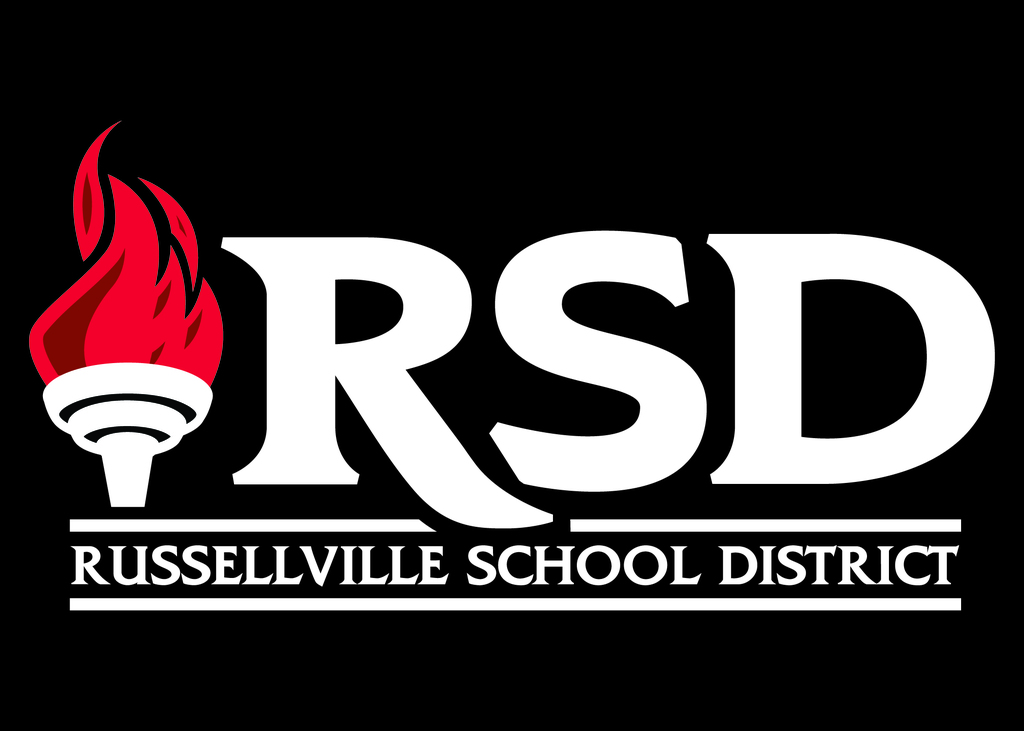 The Russellville Board of Education will meet Tuesday, March 24, 2020, at 6:30 p.m. at the Gardner Auditorium. The purpose of the meeting is to address questions and concerns from our community. To comply with President Trump's guidelines to limit gatherings to no more than 10 people, we will post our live stream on the RSD Facebook Page.

Altice USA and Suddenlink announced they will be assisting RSD students and families.

Important Meal Distribution Information for RSD Families​: Families can pick up their breakfast and lunch at local RSD elementary schools, and bagged dinners at The Boys & Girls Club each day.

RSD School Board will meet at Gardner Complex, attendance is discouraged in light of the new social distancing suggestions passed down from the state. We will live stream the meeting on Facebook live. Check RSD's social media for March student of the month recognitions.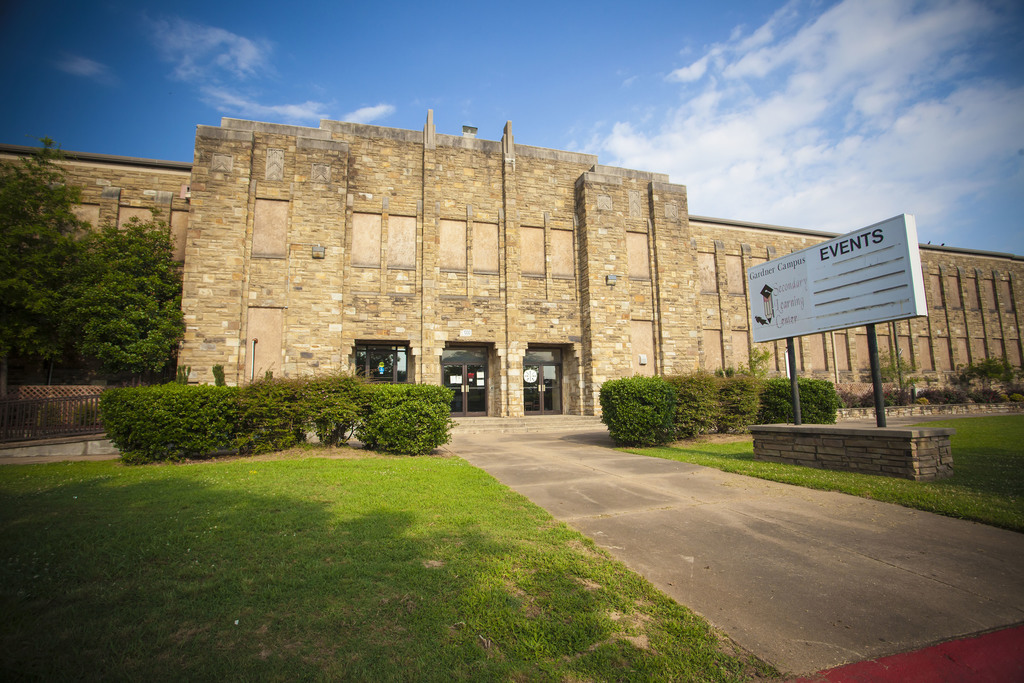 Atención: Los Padres/Encargados podrán recoger sus sus medicamentos de rutina diaria a partir del martes 17 de marzo en la escuela de sus hijos de 3 a 6 p.m.

FREE MEALS FOR KIDS DURING SCHOOL CLOSING: Boys & Girls Club, River Valley food 4 Kids, and RSD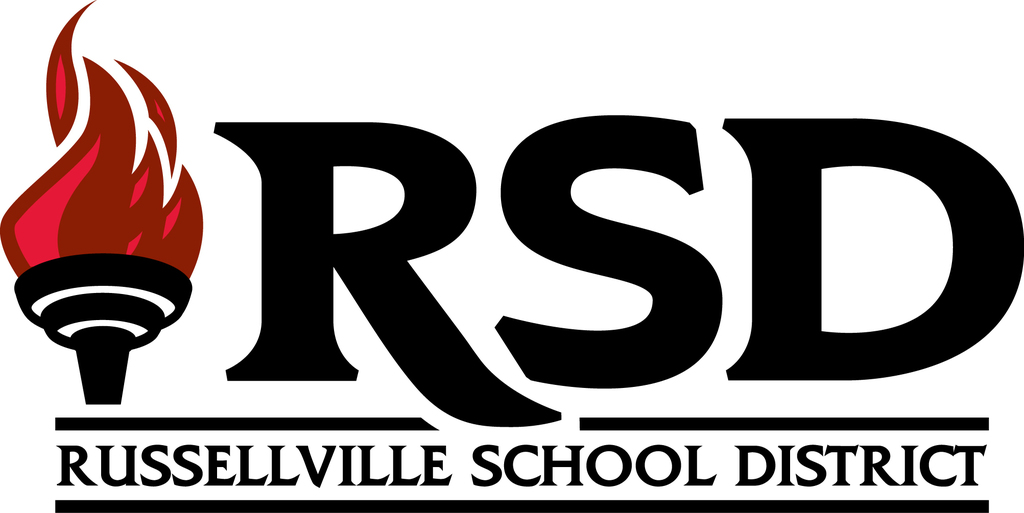 Follow the link below for more information and to sign up for the 2020 Cyclones Robotics Camp to be held on June 8-12, and session 2 beginning July 20-24, from 8 a.m. to 3 p.m. at RHS.
https://tinyurl.com/cycloneRoboticsCamp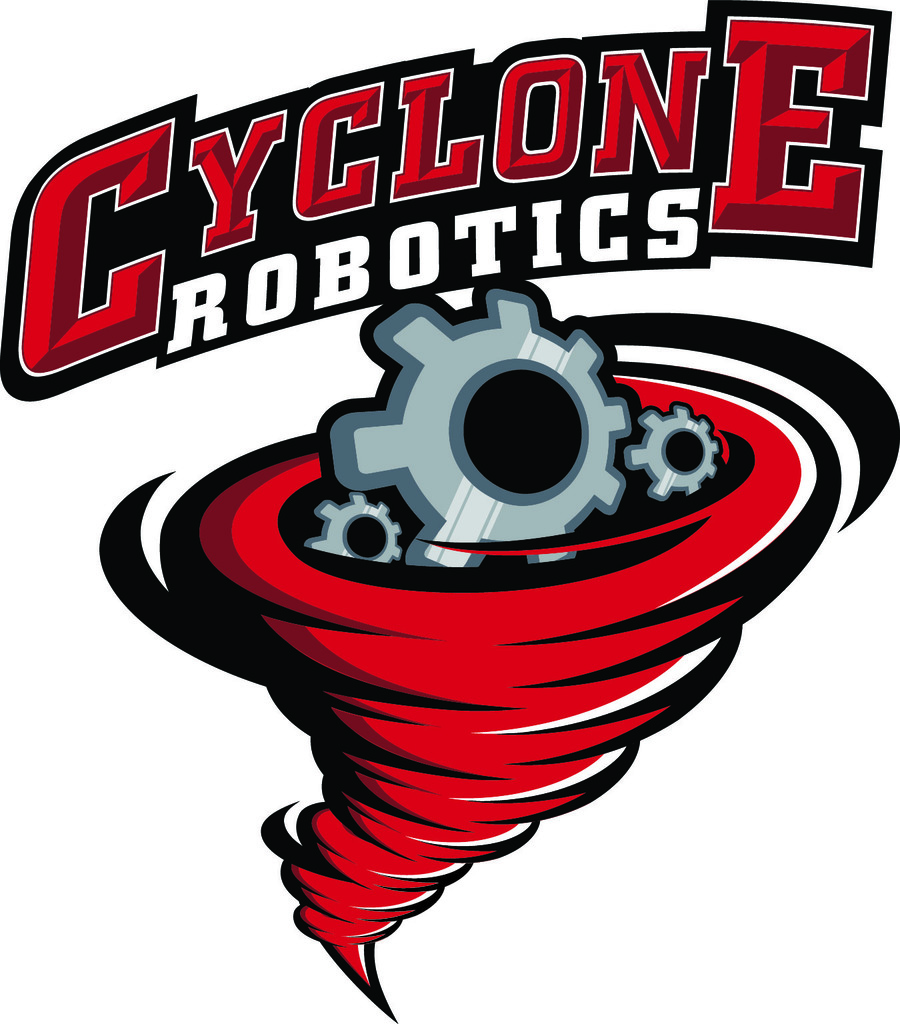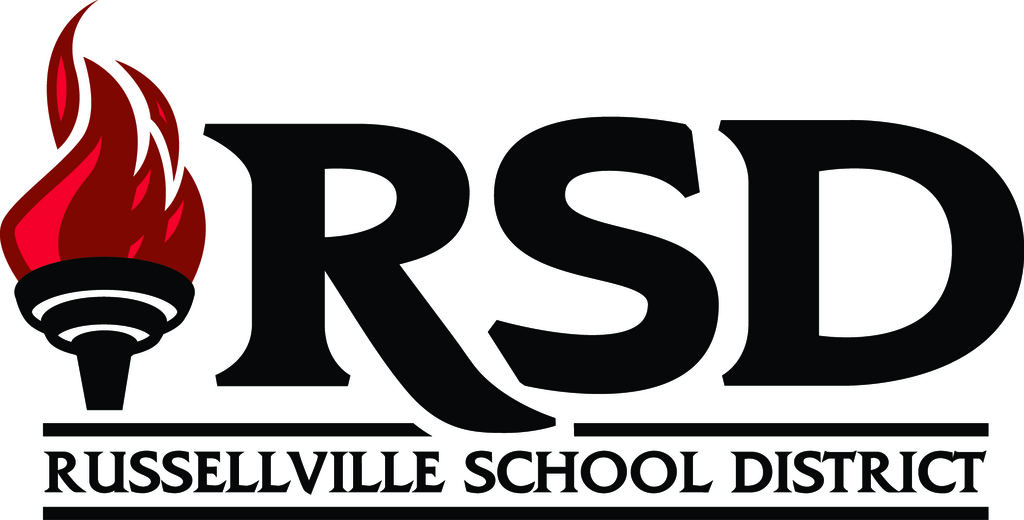 RHS cyclone robotics team welcomed Garver engineering on Tuesday, February 25. Garver purchased approximately $2,000 worth of VEX IQ Super Kits for the program. Russellville High School Robotics team will be hosting two summer camps for Elementary Students, ages 5 to 13, one in June and one in July of 2020.   Sophia Weaver, a junior at RHS, said, "This will be a good experience this summer, to interact with the younger kids and get them started on their robotics journey." During the meeting Jordan Culvar, an engineer from Garver, said "Garver looks for ways to support Arkansas communities and they are happy to support the River Valley!" RHS Robotics is very thankful for the support of Garver and the support of the Russellville community!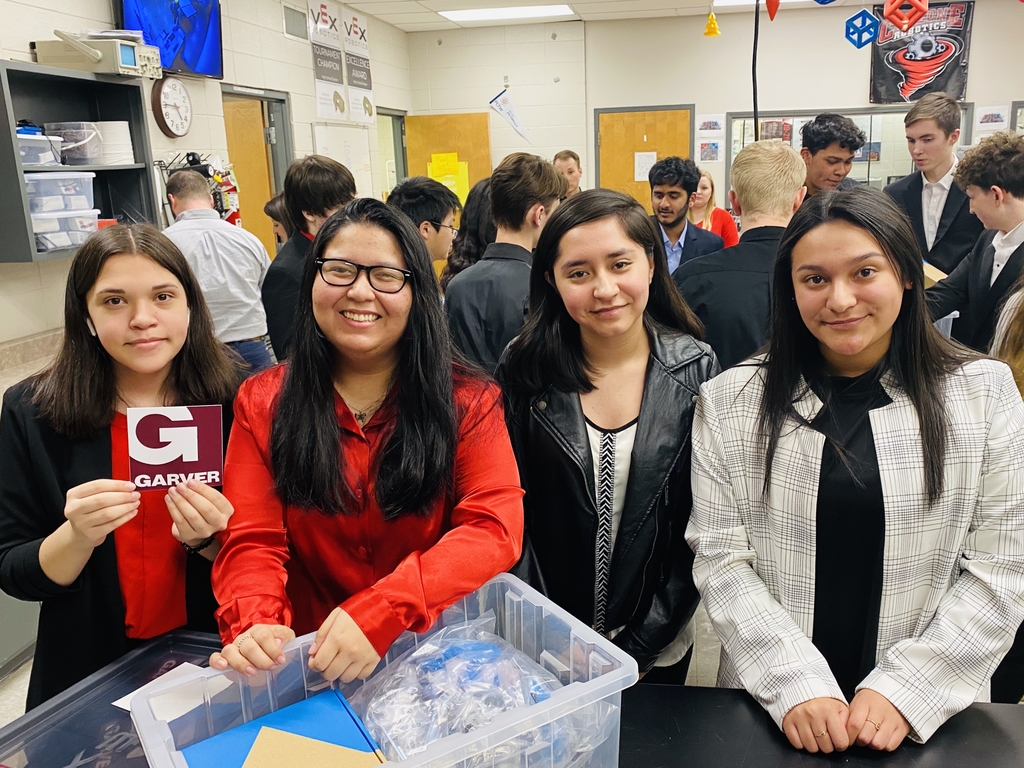 Russellville Board of Education will meet Tuesday, February 18, 2020 at Gardner Auditorium. The agenda for the meeting is available on our website.

Would you like to meet RSD's Superintendent in a casual setting and have your questions heard? Dr. Mark Gotcher is hosting an RSD town hall scheduled for Thursday, February 20, at the RHS cafeteria beginning at 6 p.m. Please join us and help make our school's the number one choice in the River Valley! ¿Te gustaría conocer al Superintendente de RSD en un ambiente informal y escuchar tus preguntas? El Dr. Mark Gotcher está organizando un ayuntamiento de RSD programado para el jueves 20 de febrero en la cafetería de RHS a partir de las 6 p.m. ¡Únase a nosotros y ayude a que nuestra escuela sea la opción número uno en River Valley!

MONDAY, FEBRUARY 17 ONE HOUR EARLY DISMISSAL District wide- Parent-teacher conferences for RHS & RJHS is this Monday! RSD will let out one hour early.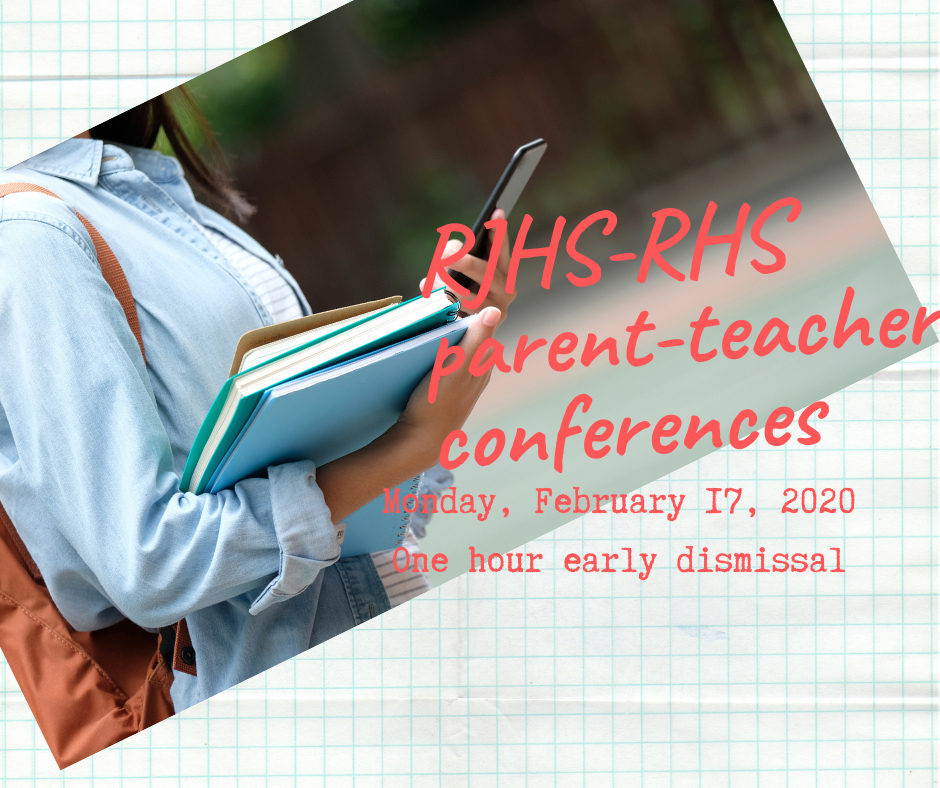 Reminder: ONE hour early dismissal Monday, February 17, 2020.